Design Veronique Garments: Compression and Comfort
November 11, 2013: Authored by:
Alpha Health Asia Staff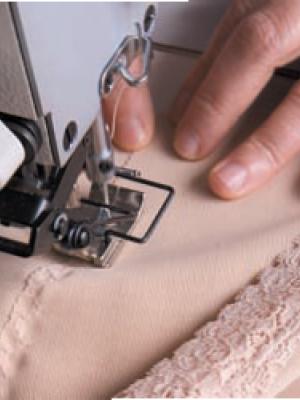 Design Veronique garments are comfortable, compressive and designed specially for supporting your body following a liposuction, tummy tuck and other aesthetic procedures like fat transfer. Every Design Veronique garment features designs, fabric and materials to combine the correct amount of compression with comfort to aid in body contouring and speed recovery.
A garment that feels like athletic wear, yoga wear, or a lingerie shaper are not designed for wear after a surgical procedure, will not provide the level of constant and sustained compression and does not have the specific design features you need. A post operative compression garment is a medical garment with a specific purpose: to encourage the healing and recovery process after a reconstructive or aesthetic procedure, and help the skin conform to its new contours.
The fabric is a key component to providing compression and comfort. The Design Veronique fabric is strong and lightweight and features an 'open hexagonal' construction that allows it to apply compression from all angles. A key feature of the fabric is the ability to retain it's shape even after periods of long wear, this is key as you'll be wearing your garment for extended times during your recovery.
Design Veronique garments are moisture wicking and anti-microbial, they are also breathable and completely free of any materials that will cause any allergic reaction. The combination of breathability, moisture management and general 'feel' of the material assist with the comfort of the garment during extended wear.
To aid in the comfort, all Design Veronique garments feature flat seams, labels on the outside of the garment, zippers that are cotton lined with hook & eye closures, adjustable shoulder straps, wide waistbands, lace trim that grips (prevents roll up on legs).
A few keys to achieving ideal compression and comfort:
Garment Style:
Select the garment style that will provide compression for the entire area of the body where you are having liposuction or an aesthetic procedure. Every Design Veronique garment is designed to provide coverage for the area of the body where you are having the procedure, each garment has special inner panels to provide the correct level of compression. Please make sure to select a garment that covers the entire area of the body where the procedure will be performed.
Garment Size:
It is likely your body will have some swelling immediately after a liposuction, please make sure to select a garment that will have a snug fit, but will be not too 'tight' as your body will be subject to the swelling. There are many instances where a patient will complain the garment is 'not comfortable' simply due to wearing a garment that is too small; these are medical grade garments designed to provide compression, selecting the correct size for a 'snug' fit is key to achieving a compressive but comfortable fit, attempting to wear an incorrectly sized medical compression garment for an extended period will be uncomfortable.
The First 48 Hours:
There might be periods of discomfort during the first 24-48 hours after your liposuction or tummy tuck as your body recovers from the procedure and adjusts to the compression garment. This discomfort can be many things, or a combination of things, such as anesthesia wearing off, temporary swelling and even your body being overly sensitive in the area where the procedure was performed. The garment is helping to support your body during this time and to aid with body contouring, some patients have found that lying down for a few minutes can reduce any temporary discomfort, or even unzipping one side of a zippered garment for a brief period of time.
Design Veronique is recognized as the market leader for the combination of compression and comfort, size and garment selection is vitally important to achieving both compression and comfort, our team of 'fit experts' will be happy to assist you with any questions you have.
---
About the Author

---
---