Profile # 140712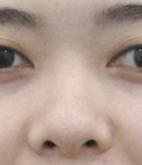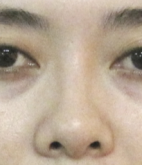 | | |
| --- | --- |
| Area of Body | Nose |
| Procedure Performed | Nose Job (Nose Augmentation) with Aquamid Filler |
| Product Used | Aquamid Reconstruction |
| Gender | Female |
| Age | |
| Height | |
| Weight | |
Pre-Operative
The patient wanted more shape and contouring to their nose bridge, but did not want to have a surgical rhinoplasty with silicone implant. The patient had used a temporary, dermal filler for nose augmentation before, a hyaluronic acid was used. The hyaluronic acid had been reabsorbed, the patient wanted to use a long lasting filler.
Post-Operative
One syringe of Aquamid Reconstruction was injected along the nose bridge, the Aquamid was injected in a manner to allow the nose to have a shape and contour the patient felt would provide their ideal look and match the 'lines' of their face.
Description
The total amount of time for the Aquamid injection was approximately 20 minutes, one syringe (1 ml) was injected along the bridge of the nose to add definition, shape and profile to the nose. Lidocaine was injected before the Aquamid, there was very minimal swelling and no bruising immediately after the filler was injected.
Doctor Information
This Aquamid injection was done during an Advanced Injector Training Workshop that focused on non-surgical rhinoplasty, the workshop was held in Vietnam.
---