Breast Augmentation & Breast Implants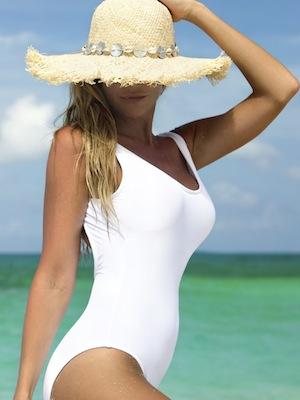 Breast Augmentation, also known as augmentation mammaplasty, involves using a silicone breast implant to enhance the size and shape of the breast. The primary reason for breast augmentation is to increase the size of the breasts, restore volume to the breast, adjust the symmetry of the breasts or lift the breast after a pregnancy.
Breast implants come in many sizes and shapes and there are many factors to review prior to your surgery- the selection of the surgeon that will perform the operation, the location for the incision and the size and shape of the implant you will use. The type of breast implant you choose for surgery is based on your desired change in profile and size and will also include factors such as the positioning of the implant, shape, and your personal anatomy.
One of the most important considerations when selecting a breast implant is post augmentation complications. Breast augmentation is a common, safe surgery but complications occur. The American FDA recently released information that up to 20% of breast implants will need to be replaced in 8 to 10 years. You can reduce this rate by selecting a qualified surgeon and using a high quality, USA FDA approved breast implant.
Silimed smooth and textured breast implants are FDA approved, Silimed also has the breast implant that has the lowest documented rate of post augmentation complications- a polyurethane foam covered silicone gel breast implant.
Our portfolio of breast implants includes options for the shape of implant, including the popular tear drop shaped implant, the projection and the size of the implant.
Alpha Health Asia offers the Silimed range of breast implants as the quality, selection and long history of safety make Silimed the best choice for breast implants in Thailand, Singapore, Malaysia and Vietnam. Our years of experience working with leading doctors have helped us develop the ideal assortment of sizes, shapes and profiles for our markets.  
The breast implants are filled with a highly stable silicone gel that will remain intact and keep its shape even when under significant pressure or stress. The implants are USA FDA approved, sterile, manufactured in an ISO certified facility and carry the CE mark.
---
---
---
More Information About These Products