Lip Augmentation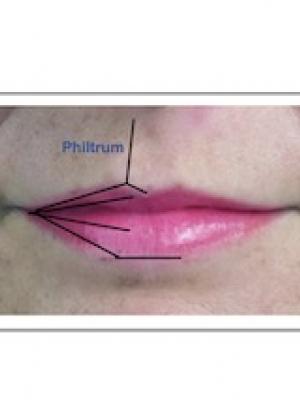 Beautiful lips will add to the beauty of any face. Many describe beautiful lips as plump and pillowy with upturned corners and a defined cupids brow.
What are your options for natural looking beautiful lips? There are a number of actions you can take to keep your lips beautiful: keep them moisturized, avoid exposure to extreme sunlight, do not lick or chew your lips and use a quality lipstick or balm.
But what if you don't have the beautiful lips you desire? Or what if your lips are thinning with the aging process and you seek a natural looking permanent solution?
Aquamid provides the solution without the costs and discomfort of repeated injections that occur when using a non-permanent hyaluronic acid based dermal filler. Aquamid is a soft textured gel filler that doesn't degrade or break down in the skin tissue. It is completely stable, non allergenic and doesn't shift from where it is injected.
Aquamid is ideal for use with the lips as it is a biocompatible gel composed mainly of water combine with 2.5% polyacrylamide, this make the treated area- in the case the lips- very soft, natural looking and feeling.
Aquamid injections can be used to:
Correct thinning lips
Add volume to enhance existing contours
Create upturned lip corners
Define the lip outline
Highlight the cupids brow
Improve projection of the lips
Repair surgical scarring and correct asymmetries.
Aquamid contains no micro-particles that might irritate skin tissue and no cases of allergy, hypersensitivity, fibrosis, inflammation or granulomas have been reported with Aquamid. Aquamid was realized in 2001 and with over 400,000 worldwide injections since that time.
For additional information on Aquamid and attaining the lips your desire, please contact us. Prior to using Aquamid or any filler, please consult your physician to discuss treatment options, expectations and after treatment care.
---
---
---
More Information About These Products