Maternity & Cesarean Support Garments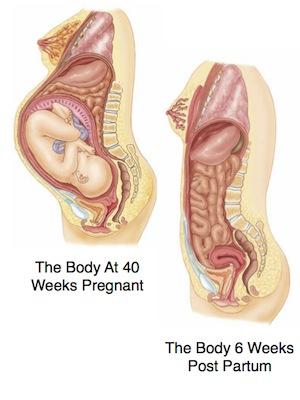 The birth of a child is a joyous event, but your body has undergone significant stress and change during a vaginal or Cesarean section delivery; your body needs support while healing. Proper support for the post partum body cannot be delivered by a general support garment, the body needs a use specific post partum support garment can provide you with the support and stabilization of the abdominal region and incision site to aid with comfort and incision healing.
In caring for your baby you will be standing and sitting for long durations during feeding and performing a number of repetitive activities that place significant stress on the Cesarean section incision and abdominal area while the incision is healing, abdominal muscles are recovering from post partum changes and organs are re-positioning.
The Design Veronique range of post partum garments are specifically designed for wear after the birth of a child. Each garment features custom designs and support panels to provide support for the abdomen and Cesar incision site. The garments provide the correct level of support while being comfortable and ideal for extended wear.
To purchase any of the maternity support garments shown on this website, Singapore residents can visit www.alpha-healthasia.com.sg while Malaysia residents can visit www.alpha-health.com.my
---
---
---
More Information About These Products