Nose Augmentation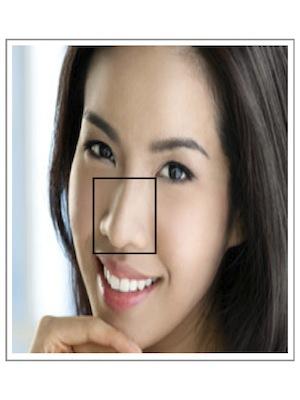 Aquamid is the leading long lasting filler used for non-surgical rhinoplasty, also called nose augmentation or a nose job, that provides immediate results with no surgery and minimal bruising, swelling and recovery time.
Aquamid can be used for:
Development of the Nose Bridge: develop the base of the nose and increase projection along the nose bridge
Correction of Saddle Nose: inject around "saddle" in the nose to balance nose bridge
Nasal Bridge Augmentation: increase projection of nose bridge to increase overall profile of the nose
Asymmetries: inject smaller volumes in multiple locations to correct imbalances and add a natural looking symmetry
Correction of the Nose Tip: add volume or projection of the nose tip to correct any asymmetry or imbalance
When using Aquamid for non-surgical rhinoplasty, the results are immediate and the doctor can inject just the amount needed for your personalized nose augmentation:
Results are seen immediately, the amount injected is the "final" result. Recovery time is brief with minimal bruising or swelling and no major bandaging.
The amount of Aquamid injected is customized to the augmentation you want, larger volumes are injected in parts of the nose that need more augmentation to achieve ideal symmetry.
With Aquamid, you void the invasive surgical procedure and the swelling, bruising and recovery time that follows surgical rhinoplasty
Aquamid advantages over other fillers for nose augmentation:
Aquamid is long lasting- this means there is no need for frequent repeat injections and no changing look between injections
Aquamid is a volume filler- what is injected is the final result. The benefit is that results are immediate and predictable, you and your doctor can review the injection and result immediately to help ensure you have the 'nose you want'
Aquamid is Soft & Transparent- the benefit is a natural look and soft feel
Advantages over silicone implants for nose augmentation:
With Aquamid this is a Variable Fill Volume- the doctor can adjust" amount the amount injected to provide the nose augmentation you desire with a more natural look than a hard silicone implant
Soft & Transparent- Aquamid is soft and transparent when injected, and stays that way, this leads to a more natural final result than most silicone nasal implants
With Aquamid there is no surgery or downtime associated with surgery
Filler notes
A treatment with Aquamid normally takes around 30 minutes and the results can be seen immediately. Aquamid is injected into the tissue layer directly below the skin through a thin, sterile needle. There is no need for allergy tests; typically a local anesthetic is used and the patient returns to normal activities soon after the treatment.
The results can be seen immediately. Since Aquamid® is homogenous and does not contain any particles, its filling effect relies exclusively on the added volume from the hydrogel itself. Thus the full effect is obtained immediately.
---
---
---
More Information About These Products